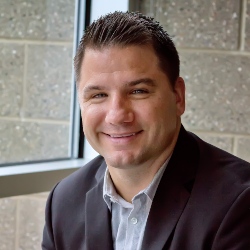 Chad Jackovich
Benefits Advising
Founder & Benefit Advisor , Pure Benefits of Michigan, LLC
Chad Jackovich is the founder of Pure Benefits of Michigan, LLC. He is a native in Michigan, having worked in and out of the state specializing in Supply Chain Management projects; Purchasing, Operations, Logistics and Consulting management. Chad began looking for new opportunities to change industries, from automotive to healthcare around the same time the Patient Protection and Affordable Care Act (PPACA) was enacted into legislation. Early of 2013, he accepted an offer to become a Senior Account Manager at Blue Cross Blue Shield of Michigan and Blue Care Network.
Among his many professional highlights, he received "outstanding" marks in almost all areas where he was evaluated with goals tied to compensation. Once the fundamentals were achieved, he strived and became a top producer for selling commercial plans on the private exchange. By his peers he was deemed a Subject Matter Expert (SME) in private exchanges. Concurrently, he also gained tremendous working experience advising up to 60 large group clients and consulted for the Central Michigan territory; worked as a "mediator" for executive leadership, salaried employees and union leaders within the banking industry. He also volunteered as a spokesperson for the MSHRC conference held in Detroit, MI and also co-led special benefit projects with upper management at BCBSM and BCN.
In an effort to support a life-long dream and with a second child on the way, Chad took his leap of faith in 2015 to start his own firm. The decision brought more opportunity in addition to more risk with 100% commission. As the sole provider and with a relentless attitude he set out redefining how benefits should be delivered.
Pure Benefits of Michigan continues to deliver plans that far exceed expected standards and strives to produce a high performing health plan for all of his clients. Chad above all else loves helping people. He takes it extremely serious knowing that he can affect employer/employee contributions to the overall healthcare spend.
His vast working experience includes consulting clients from the following industries: automotive, banking, manufacturing, government funded entities, nonprofits, hospital systems, schools, unions, municipalities, dealerships, trucking companies, insurance agencies, food chains, franchises, medical and massage offices.
Our main three pillars are: quality accessible care, fair pricing and full transparency. We work to obtain results completely opposite of the healthcare industry that are being delivered throughout the United States today.
Quote from the founder: "We don't worry about the quantity of members we serve, we worry about the quality in how we serve those members."