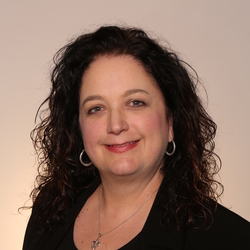 Carolyn
Grant
Benefits Advising
Carolyn (Perreault) Grant has been in the Employee Benefits insurance industry for almost 20 years. Her career in insurance began as a sales person in the "employee leasing" field and naturally lead into Employee Benefits. Carolyn worked of a large independent insurance agency, J. Rolfe Davis Insurance (now McGriff Insurance) in Maitland, FL, for 15 years as a National Account Manager for large, predominantly self-funded, groups.
Carolyn moved her career to ProvInsure, a division of Rosen Hotels and Resorts, in 2014 as the Employee Benefits Department Manager. Here she personally works on the famous Rosen Hotels and Resorts self-funded plan, outside clients and manages the staff. Working with Harris Rosen has been one of the most amazing experiences of her life and considers him to be a great role model.
Carolyn was born and raised in Providence, RI and received her Bachelor of Science from Rivier University in Nashua, NH. She moved to FL after graduation to work for the Walt Disney World Co. in the Magic Kingdom Merchandise. She also earned her Diplome de Langue Francaise from Alliance Francaise in Toulouse, France. She is an active member of St Margaret Mary Church in Winter Park, FL and volunteers for Children's Home Society of Central Florida.
Her work ethic, service, dedication and loyalty make her the person that she is today. She is married to her amazing husband Chris, who is her biggest fan. They have a son Steven and two rescue dogs named Bailey and Gracie.