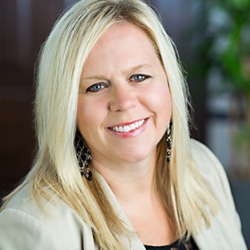 Cara
Kirsch
Benefits Advising
Cara is a motivated and dynamic employee benefits professional offering 23 years of expertise in all facets of employee benefit management, including sales, account management, business development and project management. She makes a difference with clients because of her unique background in account management, sales and strategy. Specifically, Cara puts her clients' interests first and builds their trust by working tirelessly on their behalf. Her ability to think outside the box brings value to her customers and demonstrates her commitment to drive innovation.
In 2012, Cara was recognized by the Midlands Business Journal with the 40 Under 40 Award. In early 2017, Cara was also featured in a special "Women in Business" issue of B2B Magazine. Prior to joining SilverStone Group, Cara was the director of large and national account sales for Blue Cross Blue Shield of Nebraska and prior to that she was with UnitedHealthcare.
In 2014, Cara joined the speaking circuit and now speaks regularly on employee benefit topics, as well as women in leadership. She has been featured in the Midlands Business Journal and benefitsPro magazine as a face of change in the employee benefits industry.
Cara serves on several local boards, including the Omaha Association of Health Underwriters and the Bellevue Chamber of Commerce. She also does committee work for the Omaha Women's Fund. Cara is a graduate of Leadership Nebraska Class IX. We're especially glad she is here to stay!
Vice President, SilverStone Group