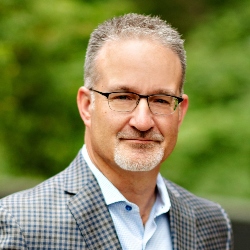 Brent
Schlosstein
Benefits Advising
TRUEbenefits was created because we felt there was a different way to approach the employee benefit challenges of today's employer. We take an intimate, fresh and familial approach to benefits consulting. Our goals aren't our goals, they're your goals. We're not going to tell you what insurance you should buy. We're going to tell you what insurance you shouldn't buy. Our profit motives are different, we're uniquely structured, we're independent and unbiased.
TRUEbenefits is driven by our values. At the end of the day, we know we've succeeded when we are true to:
• ourselves
• our clients
• the marketplace, and
• our community.
If we do that, the rest takes care of itself. We'll attract top talent, help build compassionate neighborhoods and forge client relationships that will last for years. TRUEbenefits is about "trust" and "doing what's right." Every day, everything we do is for your benefit. Welcome to TRUEbenefits . . .
Founder & Senior Partner, TRUEbenefits, an Alera Group Company