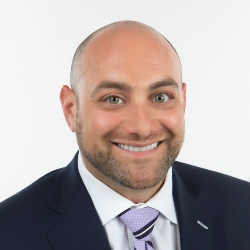 Brent Rosen
Benefits Advising
Senior Vice President, Alera Group: Chicago
Brent Rosen is a Senior Vice President of Benefits Consulting. Since joining the firm, Brent has specialized in serving the mid-market segment and works with clients across the country. Brent supports multiple middle-market private equity firms as they work to achieve economies of scale and deliver value to their portfolio companies with respect to benefit plan enhancements, cost savings, and acquisition due-diligence
Brent has developed considerable expertise in working with multi-location companies, and those growing through acquisition. Brent also functions as the Co-Managing Broker for the firm's Veterinary Employee Benefits Practice and has served proudly as the American Animal Hospital Association's (AAHA) preferred provider for employee benefits since 2009.
In addition to group medical and ancillary lines of insurance, Brent also works to provide expert and objective guidance with respect to 401(k) and other salary-deferral plans, pension and profit-sharing plans, deferred-compensation plans, and executive benefits. Brent has also earned the Chartered Benefits Consultant (CBC) designation, provided by the National Association of Alternative Benefits Consultants, which demonstrates his expertise in Consumer-Driven Health Plans.
Brent provides a unique strategic perspective to employee benefits with a focus on long-term sustainability of his clients' plans. Brent's practice is built on a foundation of education and believes his focus on educating his clients' employees and their benefit administrators has been a key factor in his success.
Brent is a graduate of Indiana University and spent a semester abroad in Florence, Italy. Originally from Cleveland, Ohio, Brent has lived in Chicago since 2002. He enjoys playing guitar, exercising, reading, cooking, and is an enthusiastic world traveler. Brent is also an active member of the firm's Hardly Riders Team and participates annually in a nationwide charitable ride that raises money for research for rare cancers.
The box requesting the year I began benefit advising below will not populate. I begin in October 2004.