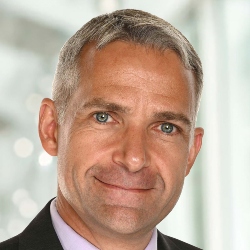 Bill Straw, FSA, MAAA
Benefits Advising
Senior Vice President, AIA, Alera Group
I have over 23 years of health care experience with a true passion for people. I like to help them understand and "de-mystify" healthcare.  As a Senior Vice President at AIA, I serve as an executive consultant on large employer clients and participate with the new business development team.
I am a graduate of Penn State University with a degree in actuarial science, and also hold a Fellowship in the Society of Actuaries (FSA) designation, along with a state of Pennsylvania producer license for accident and health, and am a member of the American Academy of Actuaries. Prior to AIA, I had a long and successful career at Highmark where I most recently served as Vice President of Market Underwriting.  I helped build a strong, results-oriented team providing underwriting and client consulting support for large group clients representing 2.3 million plan members and over $2 billion in premium revenue.
Besides enjoying my career, I live in Bethel, PA with my wife and two sons and have served as Chairman of my local township Planning Commission since 2013.