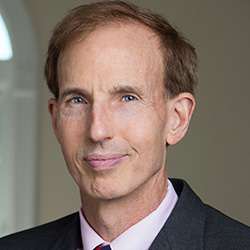 Al Lewis
Benefits Purchasing
Author of Why Nobody Believes the Numbers, founder at Quizzify, and overall population health and wellness outcomes expert.
Al Lewis wears multiple hats, both professionally and also to cover his bald spot.
As an author, his critically acclaimed category-bestselling book on outcomes measurement, Why Nobody Believes the Numbers, chronicling and exposing the innumeracy of the health management field, was named 2012 healthcare book of the year in Forbes. Cracking Health Costs: How to Cut Your Company's Health Costs and Provide Employees Better Care, released in 2013, was also a trade bestseller. His 2014 book Surviving Workplace Wellness has also received great accolades and excerpts appeared in Harvard Business Review and elsewhere.
As a consultant, he is widely acclaimed for his expertise in population health and wellness outcomes and strategy, and in 2013 was named one of the unsung heroes changing health care forever.
As a validator of population health outcomes, he is the primary consultant to the Validation Institute.
As an executive, he is the founder of Quizzify, whose mission is to help companies teach their employees to utilize healthcare services appropriately, using a format best described as Jeopardy®-meets-health benefit education-meets-Comedy Central. Quizzify is the only vendor authorized to display the Harvard Medical School "Veritas" shield.
But he still can't get his kids to clean up their rooms.